Creating 3D images used to be a tedious process that involved special equipment (a 3D camera). Now, eyetricks.com can help you convert your existing 2D pictures into eye-popping 3D anaglyph images (viewable with a standard pair of anaglyph 3D glasses). We can assist you in the conversion of images such as:
Photographs
Computer Image Files
Paintings
Drawings
It doesn't matter how old or new the pictures is, what type of camera it was taken with, or what type of media it was created with. We can work with you and your images to convert them into true 3D images.
Example of a Picture Converted to 3D From 2D
Use Red/Blue Anaglyph Glasses to View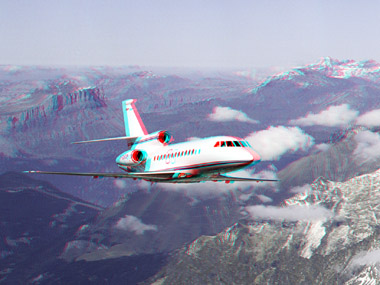 Your new 3D images can be used effectively for:
Publishing on the Internet
Printing in books, magazines or articles
Advertisements
Promotional material
If you are interested in learning more about our 3D Conversion Services,
please contact us at webmaster@eyetricks.com